Principals
Knowledge Era Enterprises helps companies discover the riches of knowledge era enterprising. We work with companies committed to improving their business strategy, organizational agility, market responsiveness, and customer focus.
Dr. Charles M. Savage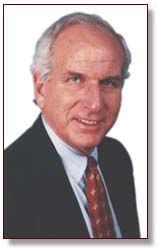 Dr. Charles M. Savage, President and Mentor , Knowledge Era Enterprising, International, helps companies discover the tremendous human potential of knowledge era enterprising. He writes, consults and speaks widely in the United States , Asia and Europe . His book, Fifth Generation Management, has been widely acclaimed and translated into Japanese and Korean. Tom Peters named it his business book of 1991. A revised edition, subtitled, Co-creating through Virtual Enterprising, Dynamic Teaming and Knowledge Networking, has been released in 1996 and German, Chinese and Portuguese translations are also available.
Dr. Savage works with and coaches company presidents, division managers and other senior executives committed to improving their knowledge strategy, organizational culture, market responsiveness and customer focus. He has pioneered the discussion of Fifth Generation Management as a way to tap and team the creative capabilities of professionals within and between companies. In particular, he has been focusing on the shift from the steep hierarchies of the Industrial Era to flatter network organizations based on virtual enterprising – virtual tools (like Web Services), virtual management, virtual teaming (communities of practice and learning organizations) – for the emerging Knowledge Economy in Europe. His clients include ABB, Alstom, British Telecom, Carl Zeiss, KarstadtQuelle, Optus Cable & Wireless, Heidelberger Druck, Intel, Sappi, Saudi Aramco, Suez and Siemens.
Prior to forming his own company, he was responsible for Digital Equipment Corporation's world wide Organizational Effectiveness Practice. He has worked as a Vice President of Gray Judson, Inc., a management consulting firm in Boston; a Principle in the D. Appleton Co., Manhattan Beach, CA, where he pioneered the human side of Computer Integrated Manufacturing (CIM); and as Director of the Boston Office of the Scandinavian Institutes of Administrative Research (SIAR). He has been active in the Computer and Automated Systems Association of the Society of Manufacturing Engineers (CASA/SME) where he served for many years on their Board of Directors and headed their Technical Forum. He has also taught at Boston College , Suffolk University and is now teaching "Knowledge Leadership" at the University of Applied Science , (FHM), the Munich Business School (MBS) and Fachhochschule für Ökonomie & Management (FOM).
He has a wide range of publications on CIM and other management topics related to knowledge leadership. He serves on the Editorial Board of SME's Manufacturing Review. He speaks to a wide range of audiences in manufacturing, energy, engineering, government, human resources, accounting, information systems, and sales training about ways they can help revitalize their organizations and better use their knowledge assets. He has just received a German Patent for a unique corporate reflection space, allowing participants to connect capabilities and aspirations.
Dr. Savage has a BA from Pomona College , Claremont , CA , a M.Div. from Andover Newton Theological School , Newton Centre, MA, and a Ph.D. from Boston College . His doctoral thesis, sponsored by the U.S. Department of Labor, focused on "work and meaning." He was born and raised in Hawaii .
Charles Savage charles.savage@kee-inc.com

Ms. Elisabeth Sundrum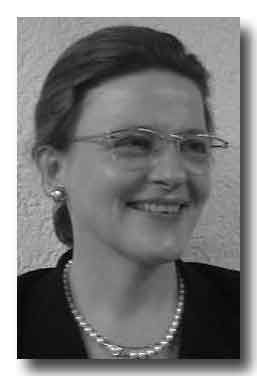 Having negotiated international telecommunications contracts, having established joint venture companies in Asia and Europe and having been the Managing Director (CEO) of a German-American joint venture gives Elisabeth a real world understanding of what is possible and what is needed in our companies. When she took over the company its cost structure was so bloated that she knew that it may be necessary to lay off 10% of the workforce. At one point, she looked her VP of HR in the eye and asked him if he were ready to lay off managers and workers he had so carefully hired? Clear and hard decisions had to be made.

Fortunately, through intense work internally, she was able to reduce operating costs by almost 50% while increasing productivity and market outreach. Through active teamwork of the management team and deep involvement of the employers (and their union representatives), no one was laid off and the company emerged in a much healthier position.
What she did intuitively in this and her various leadership positions, has become explicit in her consulting and mentoring work. When first exposed to the deep and significant work of Systems Thinking and Human Values of Professor Dr. Brian Hall and Dr. Benjamin Tonna, Values Technology, USA, she realized she had found kindred spirits.

What is inside ourselves, our values, our attitudes and our mindsets either open "horizons of the possible," or keep us "uncomfortably confined" in our little boxes on the organizational chart.

Better human interactions help us share existing knowledge and create new knowledge more efficiently and effectively. Elisabeth has quickly realized that executives really do want to reflect upon those things that give their own lives meaning and purpose. Although they "play the game," some would much rather be free to be themselves in ways that they can authentically and freely draw on their knowledge and feelings.

The shift to authentic and honest interaction is so very critical as our companies begin to move from stiff hierarchies to more open and dynamic organizations, built upon more trust and respect for one another's competencies. What with the development of knowledge networking, learning organizations, knowledge management, communities of practice, and collaborative technologies, the business landscape is dramatically redefining itself. But these changes will not stick if executives, managers and employees are not able to sort out and live by the values that enable active learning and authentic collaboration.

In addition to having started her own company, eCultureTeam, Elisabeth has been actively coaching executives, mentoring masters and doctoral students, writing and speaking internationally.

She is engaged in a number of projects involving executive mentoring and coaching, knowledge leadership development, knowledge networking and cultural assessment efforts. All are designed to increase organizational trust, learning, collaboration and authentic interaction. More details on www.insight-out-within.com.

Elisabeth Sundrum sundrum@ecultureteam.com